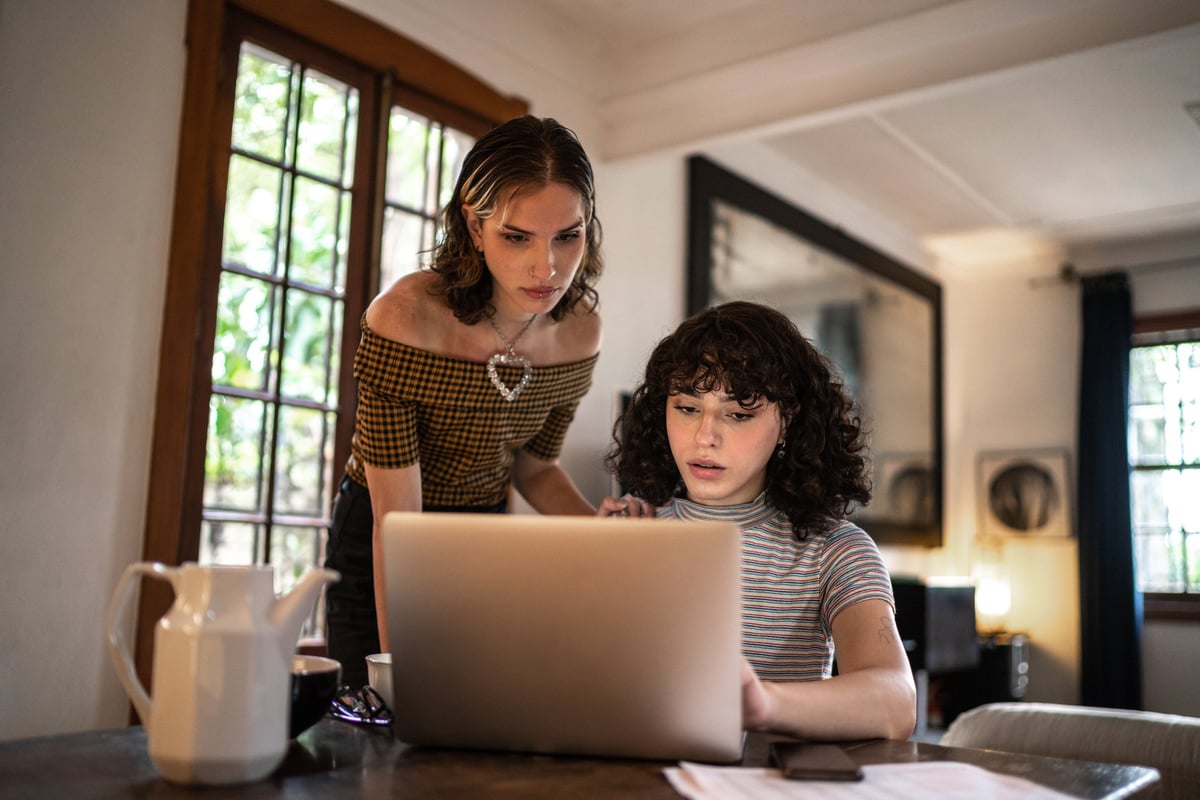 Thieves are trying to trick you this holiday season.
---
Key Point
Be careful not to get scammed this holiday season.
Charity scams, parcel delivery scams, and gift exchange scams are just some of the ways thieves steal money.
---
The holiday season is approaching. For many people, the holiday season is a time of fun and excitement with family and friends. However, fraud is also on the rise during this time.
If you're not careful, you could end up giving up your hard-earned money. Watch out for common scams so you don't risk your money.
1. Charity Scam
During the holiday season, you may be tempted to donate to causes that are important to you. However, it is imperative to ensure that your money goes where it is intended.
Discovered: This credit card has an unusual $300 welcome bonus
Details: These 0% Introductory APR Credit Cards are now on our best list
What looks like a great opportunity to return the favor could be a scammer trying to take advantage of your goodwill.
Be aware that charity scams are common during the holiday season. Make sure you're supporting a legitimate charity before donating money. If you ever feel suspicious or feel pressured to donate, it's a good idea to keep your money on hand.
2. Courier fraud
Another way scammers target you this holiday season is package delivery scams. Many Americans shop online and expect their packages to arrive at their doorstep, so delivery messages can seem legitimate. But maybe not.
You may receive emails or text messages regarding package delivery updates. However, it could be a fake message from a scammer.
It usually contains a tracking link. If you click a tracking link, you may be asked to update your payment settings or provide personal information.
These phishing links act as a way to collect your personal information, such as debit and credit card details, and can compromise your bank account and even your identity.
Please verify the legitimacy of such messages before clicking on any links or providing any personal information. If you have any questions about the delivery status of your package, please contact the retailer directly.
3. Gift card fraud
Planning to give gift cards to friends and family this year? Be careful when buying gift cards.
If you purchase a gift card from a local retailer, make sure the gift card packaging is undamaged. If you think something is wrong, please don't buy it.
Some scammers collect information from gift cards sold in stores so that they can activate the card and spend the topped-up funds on themselves.
When you pay for a gift card, you can use the money on the card using the information you have already collected before using the gift card yourself.
Protect yourself by sealing any gift cards you purchase to ensure that activation codes cannot be viewed or removed.
4. Fake gift exchange
Another scam popular during the holiday season is fake gift exchanges.
The Better Business Bureau warns against calling such deals illegal pyramid schemes.
how do they work? You may receive emails or see social media posts inviting you to participate in fun gift exchanges. You are promised to receive the gift in exchange for sending it to someone else.
However, these gift exchanges do not work as advertised. Participants send gifts, gift cards, or money to strangers and do not receive gifts in return. This can lead to disappointment and wasted money.
If you want to participate in a gift exchange, arrange a gift exchange with a close friend to prevent your money or gifts from going to scammers.
Be vigilant this holiday season
Anyone can fall victim to fraud. especially online.
Be vigilant this holiday season and take steps to protect your identity and your money. If you're not sure, ask a trusted family member or friend what they think before you click a link or fill out a form.
Otherwise, you could become a victim of fraud and delay the achievement of your personal financial goals.
WARNING: Best Cash Back Card I've Ever Seen Is 0% Introductory APR Until 2024
Using the wrong credit or debit card can cost you a lot of money. Our experts love this top pick with a 0% first-year APR until 2024, an insane cashback rate of up to 5%, and somehow no annual fee.
In fact, this card is so good that even our experts personally use it. Click here to read the full review for free and sign up in just 2 minutes.
read free reviews