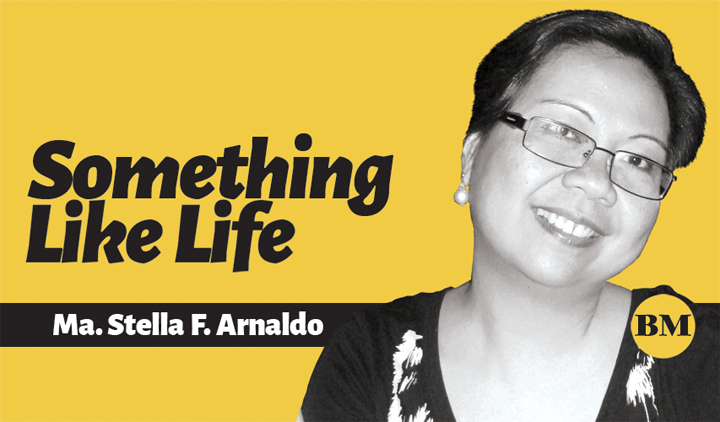 DALAREICH Polot probably does the best work in the world. She makes chocolate for a living.
Based in Bohol, she founded Ginto Luxury Chocolates in 2015. I was lucky enough to taste her delicious treats on my last visit to her beautiful state a year later. Her handcrafted chocolates have become popular overseas, and she won a gold medal at the 2019 Academy of Chocolate Awards in London.
Now Dal received another bean in an already full bag. She is the recipient of the prestigious 15th Annual Goldman Sachs/Fortune Her Global Female Leader Award and the first Filipino to do so. she says: This opportunity is truly a wonder and blessing of God. You know how tough December 2021 was after Super Typhoon Odette, not to mention the pandemic. But God always surprises us in perfect ways and timing. "
Dal was one of the Goldman Sachs Scholars under the 10,000 Women Business Training Program conducted in partnership with Asia Pacific University and IESE Business School in 2011. "I was the youngest scholar in the batch. I am grateful to have been part of the program. It all started from there," she said. Then, in August, the Goldman Sachs Foundation sent her an application so she could write a proposal for the Pay It Forward project. She won a grant. This can be used to mentor more women in the recruiting community.
As an honoree, she flew to Laguna Niguel, California this week to host successful and powerful women as guests, including philanthropist Melinda Gates, U.S. Congressman Liz Cheney, and CEOs like Roz Brewer. Receive her awards and grants in person at a glittering event. Judith McKenna, Walgreens; Judith McKenna, Walmart International; Michelle Gass, Coles; Julie Sweet, Accenture; Sint Marshall, Dallas Mavericks; NYSE President Lynn Martin and TikTok COO Vanessa Pappas.
For the 34-year-old entrepreneur, her success has been swift, but not without challenges. "Her mother sold tables when we were kids. [pure chocolate tablets] While earning a living, she also worked as a street sweeper.
At that time, I was her delivery boy and my father was a tricycle driver. After school, I helped her mother pack the table and separate the cocoa nibs and shells after roasting. She then took the cacao nibs to a nearby wet market and ground them," she said.
"I told myself that one day I would study more about cocoa and chocolate abroad. I want to innovate these products. That's my motivation," she explained.
An engineer by profession, she studied at Ghent University in Belgium in 2014 and "learned from the world's top chocolatiers". After she returned home, some angel investors helped her launch Ginto. I am very grateful to them. "
She said, "I want Filipinos to know that the Philippines has a lot of resources. We have that chocolate history."
Dal has been working with smallholder farmers, but initially the quality of the beans was inconsistent. "It depends a lot on the cocoa beans you get from different farms. It was tricky and required a lot of trial and error and patience. It's a lot of work, motivation and passion.For me, playing with chocolate and cacao is fun."
When the pandemic started, like all of us, the situation was depressing and locked down for Dal. "We were stuck at home, not knowing what to do," she says. It then turned into a blessing that the doors of opportunity opened up for her as she was able to sell tables and chocolates outside the country.She bought new equipment before the lockdown. What I was able to do was useful.
In addition, "I was able to do community projects, especially a community garden project for women farmers and a Grow My Own Food project for displaced tourism workers on the island."
Then, in December of last year, super typhoon Odette struck, and Bohol Island was hit by a power outage for three months. "We had to ship the chocolates right away or they would all melt," she recalls.
But after this year, it smells like a (chocolate) rose for Dal. She's "invested in more equipment to create more innovative projects and will be launching soon." and "launches chocolate workshops and activities for children".
Dal promises new products for die-hard fans and choco addicts. But first, he heads to California for the well-deserved prize. What an honor not only for Dar and Bohol, but for the Philippines as a whole. Congrats!
Image credits: Daralike Porot