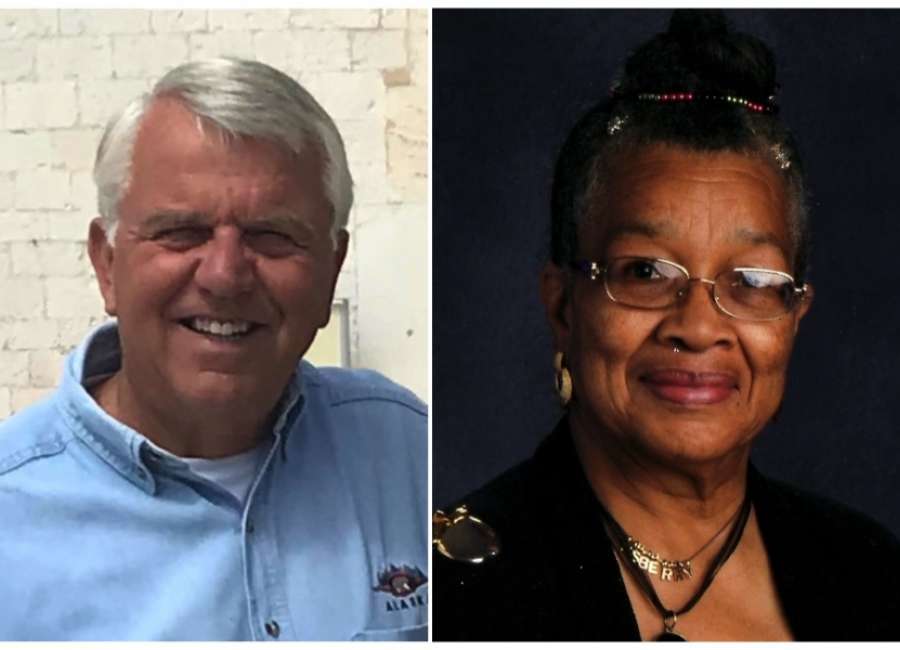 Incumbent alderman and former mayor Jim Sells is up against challenger Dee Berry, owner of Castle Bonney, for the post 1 seat on the Grantville City Council.
Laura Camper / [email protected]
Incumbent alderman and former mayor Jim Sells is up against challenger Dee Berry, owner of Castle Bonney, for the post 1 seat on the Grantville City Council.
Sells, 72, has been involved in Grantville city politics for the past eight years, first serving as mayor and now on the city council. A former member of the Grantville Historic Preservation Board, the 81-year-old Berry is also well versed in local government politics and served as city clerk when he lived in Seaside, California. was The two disagree on how the city should be run.
Sells ran for his current seat because he felt the city council needed a businessman.
"Grantville is a multi-million dollar business," he said. "If you don't run it like a business, you're wasting a lot of dollars that belong to people."
That's why the city has city administrators who can research expenses, set priorities, and stick to the city's budget, Sells said.
Sells is a businessman and has invested in multiple properties in the city that he currently manages.
"I built that business from the ground up," Sells said, adding that he believes he is the largest employer in Grantville.
Sells says he brings that business acumen to the council floor when making decisions.
But Berry disagrees. The goal of business is to make money, while the goal of government is to provide services.
"Utilities are the only part of Grantville that should be run as a business," Berry said. "(Taxes) should be returned to the people."
Berry, owner of Bonnie Castle, has lived in Grantville since 2006. She hosts Tea with Dee at her home on her Sundays to get a sense of what Grantville residents want.
"I connect with people and know some of the problems people have and what they feel could be improved," she said.
Taxes, utilities and what their children do are high on their list of priorities, she said. She said we need to see if there is any relief for the city.
Sells also believes the city needs a recreation director, he said. The position was established when he was mayor and he hopes it will be refilled, Sells said.
Both Berry and Sells want to attract business to the city. According to Sells, high-speed internet is key to bringing new business to Grantville, something the city has been securing for years.
"We are constantly working on high-speed internet to attract business and serve our residents," Sells said. "Those two are the most important. Businesses pay bills and residents get services."
Berry further said the city needs a new image.
"We want to be known for more than The Walking Dead.
She and her husband, James Berry, founded the Grantville Chili and Blues Festival a few years ago, and now the Grantville Chili and Blues Festival, to bring positive vibes to the city. We are working to bring about the event.
Early voting for the November 8 election will begin on Monday, October 17.
Place the candidate's mug next to the information in the box.
deeberry
Age: 81
Address: 2 Post St.
Occupation: U.S. Department of Commerce field representative for the Census Bureau
Education: Bachelor of Arts in General Studies and Christian Principles from Brewton Parker College, Associate of Business Administration from Monterey Peninsula College, and Primary Education from Central State University.
Political Experience: City employee of Seaside, California, former member of the Historic Preservation Commission of Grantville
Spouse: James O. Berry
Jim Sells (I)
Age: 72
Address: 5966 Hwy 29
Occupation: Real estate investor at Hope Property Investments, former Delta pilot
Education: Graduated from Kimball High School in Dallas, Texas
Political Experience: 4 years Mayor of Grantville and 4 years on the Grantville City Council