Agile Marketing Navigator is a flexible framework for navigating agile marketing for marketers. Navigator has her four main components: collaborative planning workshops, launch cycles, key practices and roles. Within these categories there are several sub-pieces to implement.
A recent article covered the collaborative planning workshop and launch cycle. Here we discuss his fifth of the six major practices: waste removal.
Don't miss Stacey Ackerman talking about Navigator at MarTech: Registration is Free
What is waste removal?
If you've ever looked in your closet and found yourself with a bunch of clothes you haven't worn in ten years, you're wasting your time. You're taking up space with things that no longer provide value.
Well, the same applies to how we work. A lot of the time we're just doing things the way we've always done them. However, that traditional process may keep us from being more agile (like if he had to sift through 100 sweaters to find the one he wanted to wear). .
Eliminating waste in agile marketing means clearing out your work closet and making room for practices that truly bring agility and purpose to your marketing methods.
When will waste removal take place?
Waste elimination can be done by anyone on the team at any time and should be kept in everyone's mind on an ongoing basis. Agile is all about continuous, collaborative improvement, and this is one way to show it.
The specific time at which waste removal occurs naturally is after the cycle time is measured. During the cycle time measurement, the team identifies where slowdowns occur in the workflow and works to improve the current process. Actually removing the waste in the process is the next step.
Common places where waste is generated
For many marketing teams, most of the waste comes in the form of reviews and approvals. There are also unnecessary meetings, work outside the team, and siled/disconnected processes.
Here are some common waste examples:
Endless Creative Review.
Legal approval for all items.
The manager has to approve the work but is slow to respond.
Meetings for planning meetings.
Dependence on people outside the team, such as developers and agencies.
Overly complicated workflow.
Does any of these waste examples sound familiar?
---
Get Martech! every day. free. to your inbox.
---
Empower your team to find solutions
It's easy and comfortable to say "that's the process" or "it's not my job to fix this", but agile marketing is all about team ownership, accountability, and solving complex problems. It's about striving for
If you were a leader, how would you encourage your team to take this type of action? It usually starts with giving them permission and space to creatively come up with new ways of working solutions. increase. Instead of stepping back and allowing your team to provide recommendations, do the opposite.
Let's look at an example of a never-ending creative review. The team confirmed that was the problem. If your team isn't used to solving problems, you can facilitate brainstorming sessions as a leader, but don't tell them the answers. Magic happens when a team comes to the leader with an idea.
Now that the team is in a brainstorming session, ask them to spend a few minutes identifying why this is a problem. Listen intently as their leader.
They may discover some things like:
The team is frustrated and feels like they are not doing a good job.
Team members are looking for new jobs.
No work is ever completed while waiting for perfection.
Then think about how to solve the problem. Meditate for 5-10 minutes and ask your team to write a sticky note or something comparable to an online tool.
Their idea goes something like this:
Limit two creative reviews.
Provide guidance to leaders on objective feedback, not just personal opinion.
Get well-defined outcomes from your stakeholders upfront.
Reduce turnaround time by holding review work sessions.
With these tips in mind, your team can successfully implement agile marketing and get rid of wasteful ways of working that don't add value.
---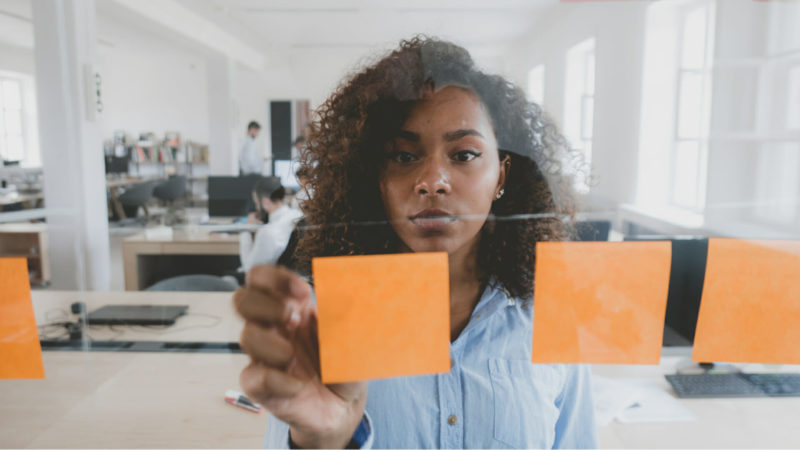 Catch up on the Agile Marketing Navigator series!
---
---
The opinions expressed in this article are those of the guest author and not necessarily MarTech. Staff authors are listed here.
---